In this article I will show step by step how to enable the Windows Subsystem for Android in our favorite operating system. Please note that at the time of writing this article it is not available outside of the US.
Windows 11 Insider Preview Build 22598
¿What is WSA?
Windows Subsystem for Android™️ enables your Windows 11 device to run Android applications that are available in the Amazon Appstore. Android is a trademark of Google LLC. If you're a developer interested in targeting Windows desktop devices and optimizing for the Windows operating system, this guide is for you.
Previous configurations
At the time I am writing this article this does not work outside the United States, but by changing the region we can achieve it.
For that, we must go to Settings > Time and Language: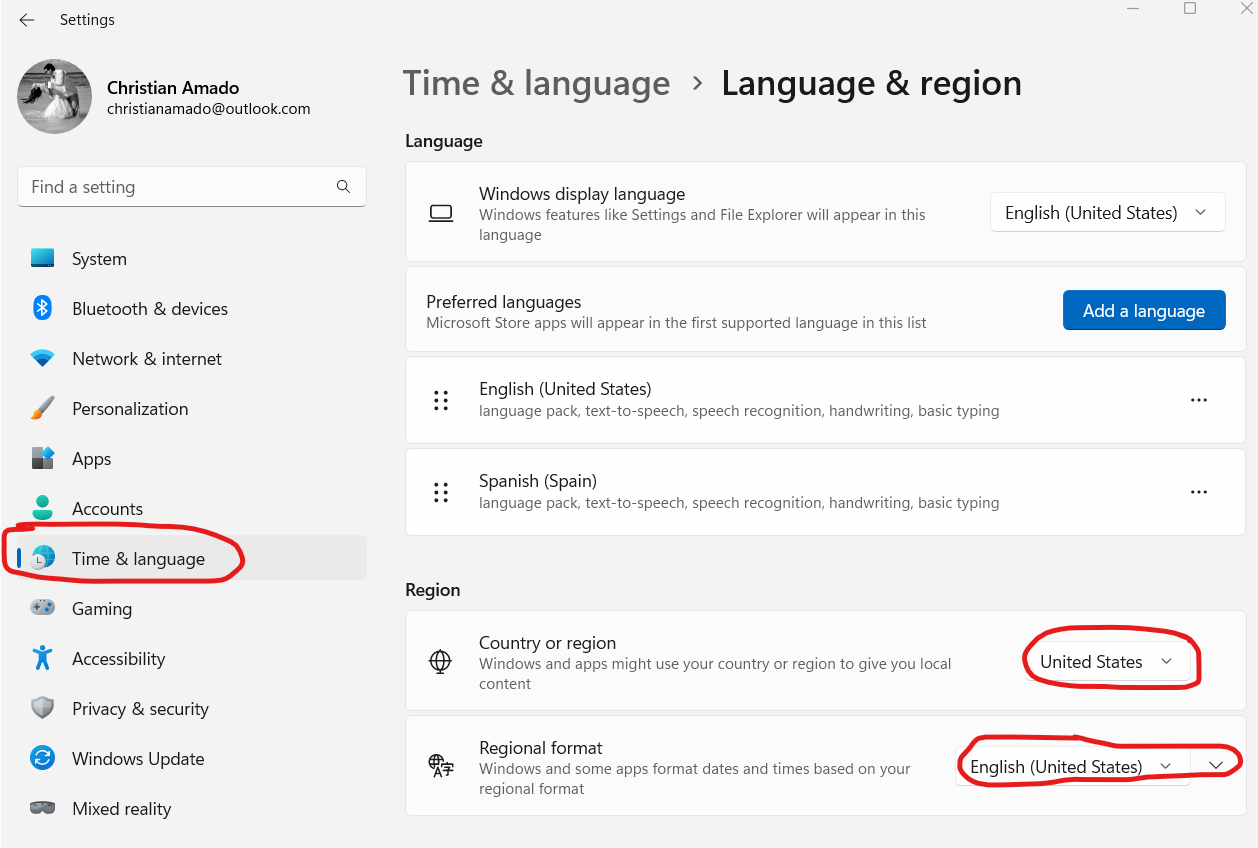 Enable Windows Subsystem for Android
We must go to Microsoft Store, search and install Amazon Appstore: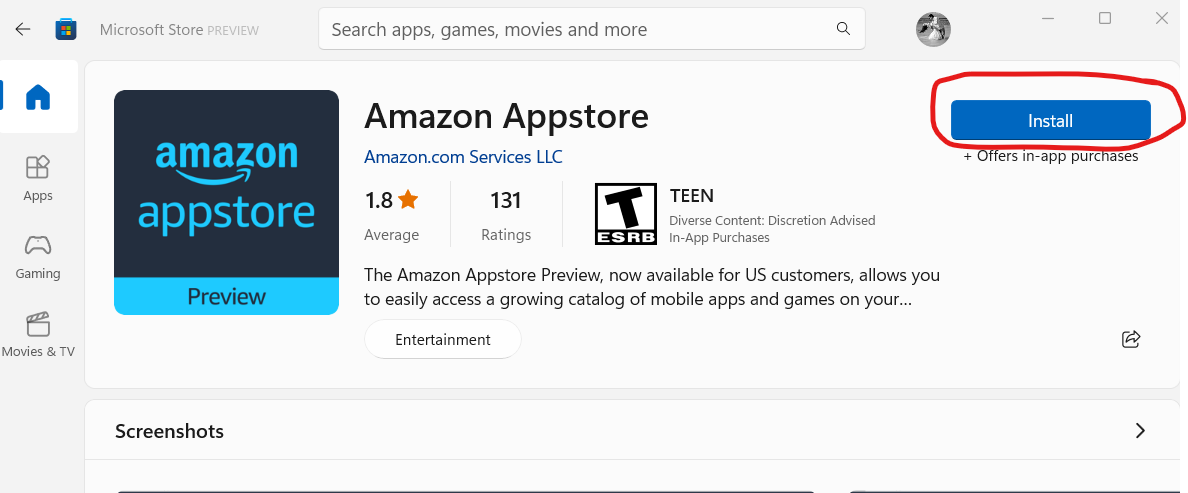 The system will ask us to click Download: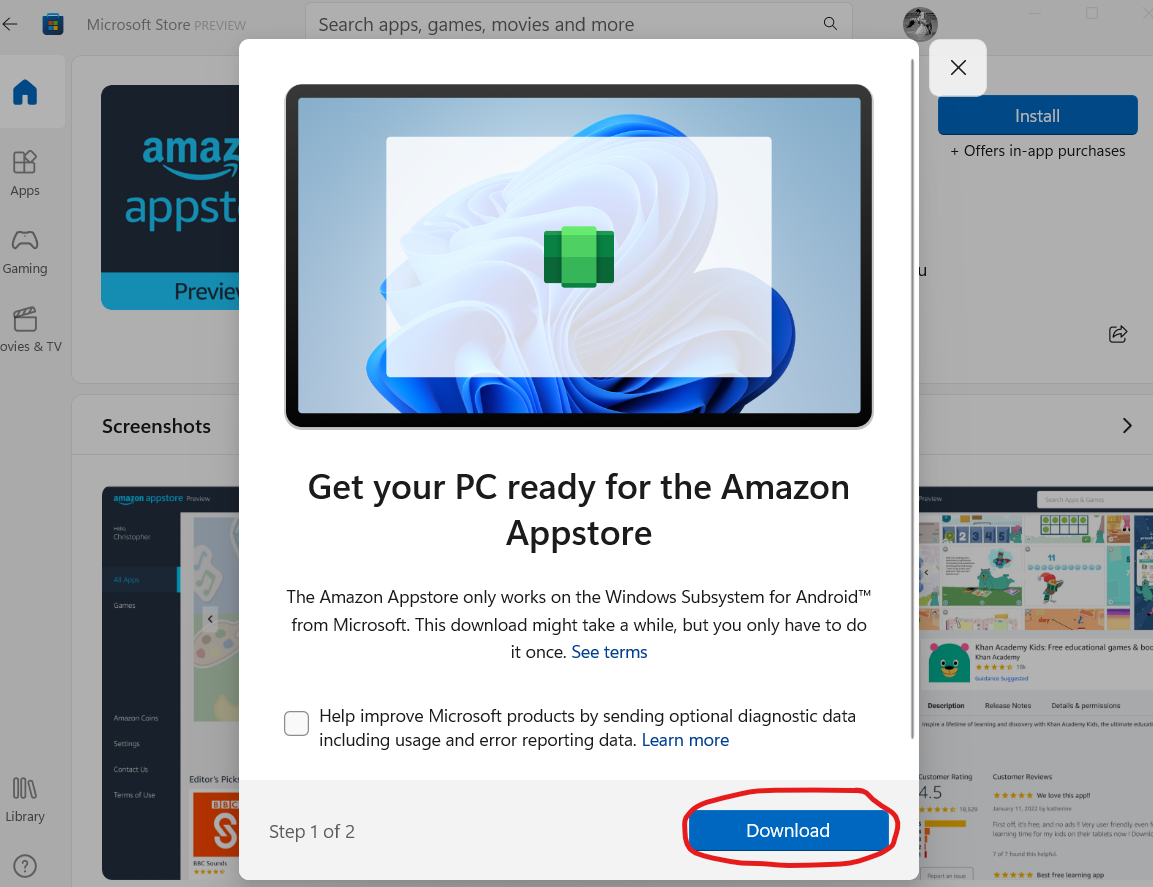 We will see the download progress: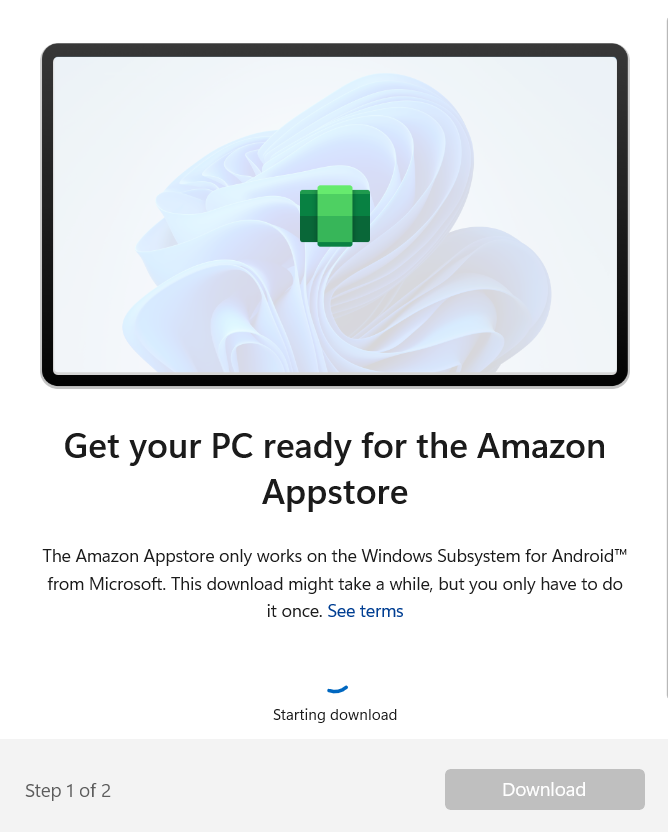 We open the new application: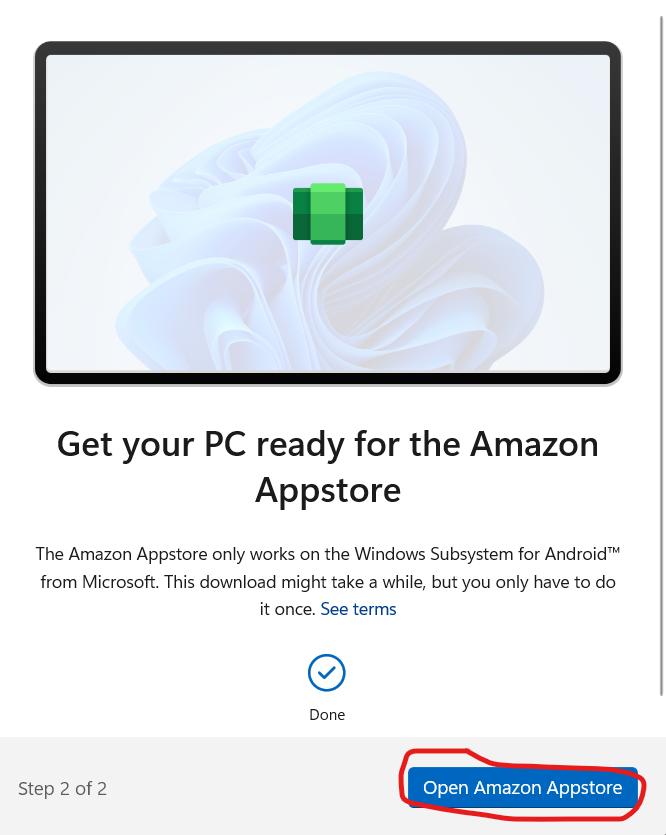 The Windows Subsystem for Android starts: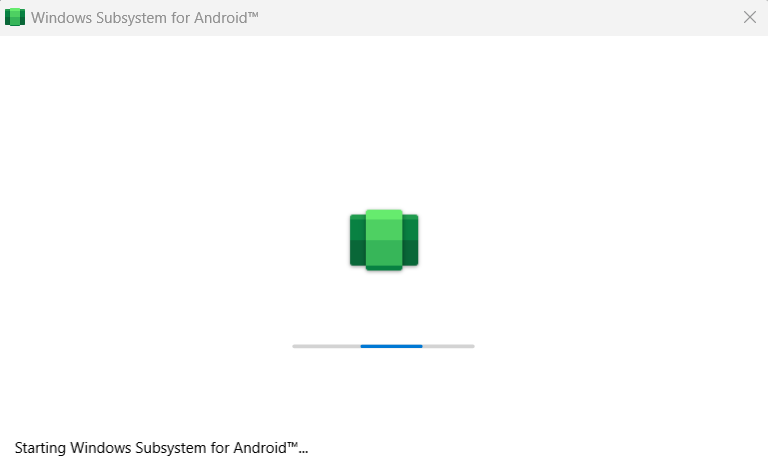 We log in (or create a new account) on Amazon and that's it.
¡Enjoy it!
---
See also